Michael Aller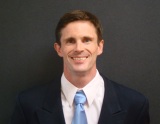 Executive Director & CEO, Energy Florida
Executive Director, Consortium for Advanced Production and Engineering of Gas Turbines and Rotating Machinery (CAPE)
michael.aller@energyflorida.org
Mike Aller is Executive Director & CEO of Energy Florida, an industry-led non-profit association that has developed a robust ecosystem of support services for the Southeastern U.S. energy technology industry. Energy Florida has built public-private partnerships to help America's aerospace, defense and power generation industries strengthen their domestic manufacturing supply chains, as well as identify and capture new opportunities in the clean technology sector.
Mike Aller also serves as Executive Director of the NIST Advanced Manufacturing Technology Consortium (AMTech) for Advanced Turbine Manufacturing Technologies – the Consortium for Advanced Production and Engineering of Gas Turbines and Rotating Machinery (CAPE). The CAPE consortium is working with a broad coalition of industry partners from across the country to outline the necessary steps for developing new industrial materials, testing standards and certification parameters which will enable the next generation of gas turbine design, engineering and manufacturing here in the United States.
Earlier in his career, Mr. Aller served in a variety of public policy roles in Washington, DC, including serving on the staff of the White House Office of Management and Budget (OMB), the Brookings Institution, and the Peterson Institute for International Economics. He has also taught on international economics, emerging economies (China and India), and global energy and resource issues at Rollins College in Winter Park, Florida. He holds degrees in economics and technology policy from Georgetown University and the University of California, San Diego.
Bennett Boucher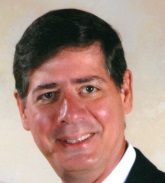 Chief Operating Officer/ Chief Financial Officer, Energy Florida
bennett.boucher@energyflorida.org
Mr. Boucher has been with Energy Florida since 2013, and is experienced in the areas of renewable energy, operations, project management, finance, budget, contract administration, environmental permitting, and infrastructure planning among many others. Provides consulting services for start-up businesses and those that are seeking advice on renewable energy programs and projects. Prior to becoming COO/CFO for Energy Florida, Mr. Boucher was the CEO of Clean Footprint, LLC and served as the Treasurer of the Board of Directors of the Space Coast Energy Consortium, Energy Florida's preceding organization and served as City Manager for the City of Cape Canaveral for 17 years.
Mr. Boucher has a bachelor's degree in Business Administration from Rollins College, Winter Park, Florida and is a veteran of the U.S. Navy.
Tim Franta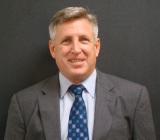 Director of Special Projects, Energy Florida
Project Manager, Consortium for Advanced Production and Engineering of Gas Turbines and Rotating Machinery (CAPE)
tim.franta@energyflorida.org
Mr. Franta spearheads business and financial development efforts of the Space to Energy Regional Innovation Center as described in Clean Energy Jobs Accelerator Grant. Over the next year he is drafting concepts and policies necessary for funding and financing the Center. He is also the liaison to the space industry, NASA and the Air Force. Mr. Franta also works for the Florida Institute of Technology with Florida Tech Consulting as a space business and policy consultant. He specializes in space and energy business development by translating financial and physical requirements into fundable business plans. Mr. Franta is also an expert at coordinating public policy with private and governmental financing for mutually beneficial projects.
Mr. Franta has worked for the Florida Legislature, and was chief of staff for the Florida Space Authority. He has a Bachelor's degree in English from Flagler College and lives in Rockledge, Florida.
Mark Robinson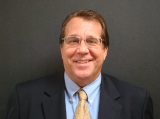 Director of Research & Mapping, Energy Florida
Mark Robinson leads the asset mapping, related research and development and outreach for Energy Florida's supply chain analysis project team. Mark is an expert in research, site selection and asset mapping with more than 14 years' experience. He works and partners with several site selection teams and companies. Mark formerly served as president of Brokers Edge, a site selection company specializing in the needs of real estate energy companies. He is well versed in the unique laws and regulations that affect siting for energy and agricultural projects. Prior to his work in site selection, Mark worked in oil fields both on and offshore. He owned a company that developed and tested underwater tools for commercial diving and oil fields. Mark holds three patents and more than 20 production innovations.
Henriette Schoen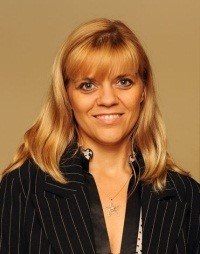 Director of Program Development
henriette.schoen@energyflorida.org
Henriette Schoen serves as the newly appointed Director of Program Development at Energy Florida and has focus on the NIST Advanced Manufacturing Technology Consortium (AMTech) for Advanced Turbine Manufacturing Technologies activities. Henriette is an industrial engineer from UCF and is therefore very interested in the philosophy of continuous improvement of systems and processes and will look into program development and improvement of Energy Florida's new consulting division.
Earlier Henriette worked a shorter period at MIT Venture Mentoring Service, assisting entrepreneurial minded researchers, through the National Science Foundation's Innovation-Corps Site program there, and had prior worked 2 years on developing and running the same program at UCF, through the UCF's I-Corps Site program. Prior she was Program Manager and board member of the Florida Business Incubation Association, and was 4 years the Program Development Manager at UCF's Business Incubation Program.
Henriette has also worked some years in Denmark for the government, and also in Sweden for Carl Bro consulting, as program manager focused on alternative energy and environmental engineering projects entailing electric and hybrid vehicles. Henriette holds several master degrees, and is currently pursuing an industrial engineering Ph.D. degree focusing on Modeling the Innovation Ecosystem. Besides the topics in the Ph.D. her interests are strategic management and mentoring entrepreneurs, and helping them with their business development.
Helge von Helldorff-Garn


Project Associate, Consortium for Advanced Production and Engineering of Gas Turbines and Rotating Machinery (CAPE)
Helge von Helldorff serves as Project Associate with the Consortium for Advanced Production and Engineering of Gas Turbines and Rotating Machinery. Helge supports the compilation, assessment and analysis of information and stakeholder input regarding the CAPE turbine materials standards road map, and the creation of the final road map report and recommendations. He is also doctoral candidate in aerospace engineering at the Florida Institute of Technology in Melbourne, Florida.
Rob Burrows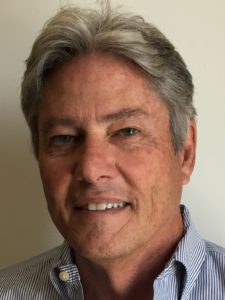 Entrepreneur in Residence
Rob Burrows is a senior executive with over 30 years of finance leadership and management experience in private and public companies operating in manufacturing, software, aerospace, telecommunications and publishing. Developed and implemented strategies and programs that improved operational performance, enhanced business valuations, addressed legal compliance requirements and optimized business resources. Rob has extensive experience in accounting and treasury operations, financial planning, financing and strategy development.
Rob has served in a variety of financial management roles for Fortune 50 companies such as General Electric, Lockheed Martin, McKesson as well as CFO for public and venture financed companies in manufacturing, telecommunications and software.
He has taught on accounting, finance and entrepreneurship issues and launched a Business Intelligence Master's Program at Full Sail University in Winter Park, Florida. He holds degrees in accounting and finance from the University of Virginia and the Crummer Business School, Rollins College in Winter Park.
John Van Zyl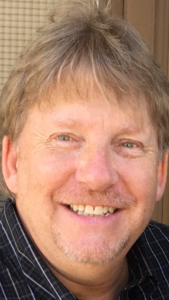 Strategic Sourcing Consulting Manager
John Van Zyl serves as Consultant of Strategic Sourcing for Energy Florida.  John is experienced in the following areas; strategic sourcing, supply chain, contract management, procurement, materials management, investment recovery, process improvement, industrial and manufacturing engineering.  His industry knowledge and experience includes the power utility industry, having worked for the largest power utility provider in Africa (Eskom), in addition to working for Colectric Partners, Inc., IBM Global, NiSource Inc., Bay State Gas Company.  John also has vast experience in the automotive manufacturing and healthcare industries, having worked for BMW, Nissan and Massachusetts General Hospital respectively, in addition to knowledge and experience of military armaments.
Prior to joining Energy Florida, John was the Director of Strategic Sourcing for Colectric Partners Inc., and supported a seven-member public power utility consortium with operations in Florida, Georgia, Nebraska and South Carolina.  He led a group of sourcing professionals to aggregate materials, equipment and engineering services across all member utilities, establishing long-term sourcing agreements.  These competitively negotiated agreements benefited all members by aggregating their consolidated spend, within the very competitive marketplace.
John has a degree in Mechanical Engineering and earned his South African Government Competency Certification in Engineering.  He also served as the Chairman for the Material Management Committee for the New England Gas Association, and is a veteran of the South African Defense Force.
Ruaidhri "Rory" McEllin 
Renewable Energy Specialist
Ruaidhri "Rory" McEllin recently joined the Energy Florida team after over a decade working in the renewable sector in Ireland.  In 2010, Ruaidhri set up his own Renewable Energy Consulting business, Clean Tech Nua, to help simplify the decision making process for companies wishing to get involved in clean technologies.
Clean Tech Nua projects included on-site water management systems, solar thermal heating systems, energy audits and evaluation of a variety of different clean technologies.
Prior to setting up Clean Tech Nua Ruaidhri worked with a solar and wind manufacturer and set up their national and international installer and distribution network. Ruaidhri provided consulting and training for the National Energy Training Academy and rolled out a national home energy saving scheme.